 ( Music ) is a means of union among people, indispensable for the life & progress
towards well-being of individuals and of humanity
– Leo Tolstoy.
Voices from the Nations
Karibu    E Komo Mai    Welcome   Välkommen   Welkom
Martin and Rebekah are musical wanderers who have a passion for creativity and storytelling. They learn from and link up with artists from around the globe. As they travel, they build friendships, and doors of creativity open forming distinctive musical opportunities.
This web site is a place where we share these adventures and stories, learning from the multiplicity of musical expressions that have been gifted to every tribe and every nation.
Voices from the Nations aims to celebrate music from around the world, encouraging its incredible diversity and discovering the stories that help us understand the unique melodies and sounds. Over the years we have partnered with a variety of peoples within various ethnicities to help create and support special projects. Each one seeks to promote music from different cultures, traditional storytelling and collaborations, some that bring ancient sounds and modern styles together, producing a distinctive new sound.
Voices from the Nations Charity –
together we can bring hope
through music
Bienvenido    Bienvenue    Herzlich Willkommen    Fàilte    Vítejte
Voices from the Nations Charity has been set up to enable us to help fund local initiatives, through the sales of CD's and DVD's. 100% of sales support these projects.
In Tanzania, VFTN partnered with the Wagogo people to help tell their story through music and video (Sing to the Well) and the sales from this project has funded digging a well, building a medical dispensary with solar power and supplying medicines when supplies from the government are low. There has also been a number of famine relief initiatives to help the village of Mnase during periods of drought.
In Cambodia, we have built a relationship with an organization that provides both home and a school of the Arts for children who have been abandoned. Music sales has helped with funds for housing needs.
In America and Canada we have partnered with many First Nations, to help tell their story through the medium of music and video.
Martin and his drumming exploits!
Mirë se vini   Chum reap sour   Namaste  Haere mai   ยินดีต้อนรับ
Martin Neil is a drummer, percussionist and producer. On his travels, he has had amazing opportunities to sit with and learn from master drummers in the Americas, Africa, Asia and the Pacific. This has encouraged him to incorporate authentic indigenous rhythms and sounds into his performances. The tuelle (slit drums from Tahiti), Anklungs (bamboo shakers from Indonesia, kutirindingo (Mandinka drum from the Gambia), tama (talking drum from Nigeria) and the Native American flute are some of the many instruments that find a place in Martin's "world beat" musical tapestry.
As Martin's career has developed and grown his interest in other cultures hasn't just broadened his musical vocabulary as a drummer, it has also opened up a whole world of fascinating projects to him. Martin has used his skills to bring together musicians from different races, creeds and colours to help bring about reconciliation, recognising the huge power that music has to influence the wider community. He has also seen, in many situations, how music can bring hope to the hopeless and a sense of routes and identity to those lost in the melee of situations beyond their control. All this has given him an incredible drive and enthusiasm for his playing and a depth of understanding of the impact of rhythm and sound that goes beyond any normal performance situation. He's often heard saying with deep gratitude and laughter "I have the best job in the world!"….and maybe…. he has.
Latest  Music from the Nations
Our musical traditions are based on an ancient form of music. From the first people that walked Turtle Island, the song and the drum have always been sacred to Native Americans. The drum has represented a way to honor and pray to the Creator of all. Music is an essential part of Native American culture – giving thanks for life, the harvest, hunting, songs of war and prayer. A duality of prayer and song, ancient chants and a drum heartbeat. This recording is a glimpse of an ancient way of worshiping in a contemporary style.
We are blessed to have such amazing friends Martin and Rebekah… and Martin has greatly inspired me to keep this pure way of music that truly pleases Creator God.
Thank you – Dagooze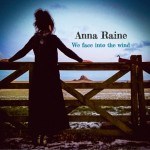 Anna Raine – We Face The Wind
-
Very exciting to see the release of Anna Raines new CD – We Face The Wind. We have been working on this for the last couple of years and it...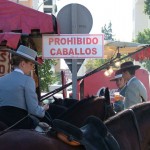 Laugh
-
OK so this is the fun bit! A place to network the best jokes and things that make us laugh. So if you have any send them our way ……...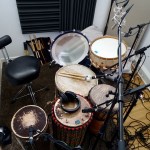 A new musical adventure
-
I am very excited to tell you about a new adventure in sound. The idea was birthed in the 1990s, whilst producing Fragile Warriors in New Zealand.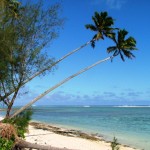 Oceania
-
"Vast tracts of ocean, whether Polynesia, Micronesia or Melanesia, contain island populations that remain outside the modern world. They know about it, they may have traveled to it, they appreciate...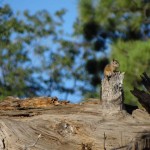 The Americas
-
Having travelled to 49 of the 50 states in North America, I have realised the amazing diversity amongst its people. In fact  the Americas (North and South) are home to over...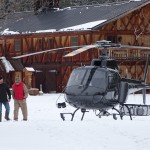 Rocky Mountains helicopter ride
-
Jamie Fitt filmed our helicopter ride back to base after our musical exploits. Gives a taste of what it was like to fly amongst the mountain peaks!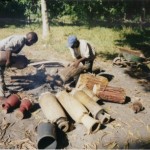 The Heartbeat of Music
-
The drum is one of the oldest known musical instruments, being played in various forms by nearly every people group in the world, producing a huge variety of sounds fashioned...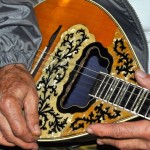 Stringed Instruments
-
For thousands of years people have used the simple technique of vibrating strings to create sound and harmony. Bowed, plucked or hit we have been amazed at the incredible sounds...